As it's coming up to the time of year when people are likely to be buying our jewellery as gifts for friends and loved ones, we thought it was time for a post to showcase our new gift wrapping collection.
This Christmas, we will be using the "Written in the Stars" collection by the Hunky Dory Crafts Ltd for our handmade cards and gift tags alongside the "Galaxy" collection by Ella and Viv Paper Company for the wrapping paper. 
The wonderful "Written in the Stars" collection features richly coloured celestial skies that are adorned with detailed animal constellations. We feel that this collection is suitable for everyone with it's deep black, greens and blues through to lighter pinks and purples. The colours themselves are nothing short of exquisite, from the Aurora Borealis in it's full glory, to the glorious Fiery Phoenix rising from the ashes. 
Our cards are all made by hand here in our little studio in Derbyshire, and we are always happy to personalise your cards with your own messages - or leave blank for you to fill in as you see best! The cards are a very substantial C5 sized (which is approximately A4 folded in half) and come with their own envelope. 
Our gift tags (pictured above) are also made here by hand. They are palm sized tags made from white card. We have attached a coordinating piece of card to the bottom from the "Written in the Stars" collection and there is a space to write who it is to and from just above this. These little handmade tags are attached to the parcel with a shiny piece of silver elastic ribbon (but we have many other "standard" ribbons here that we can substitute if you prefer!".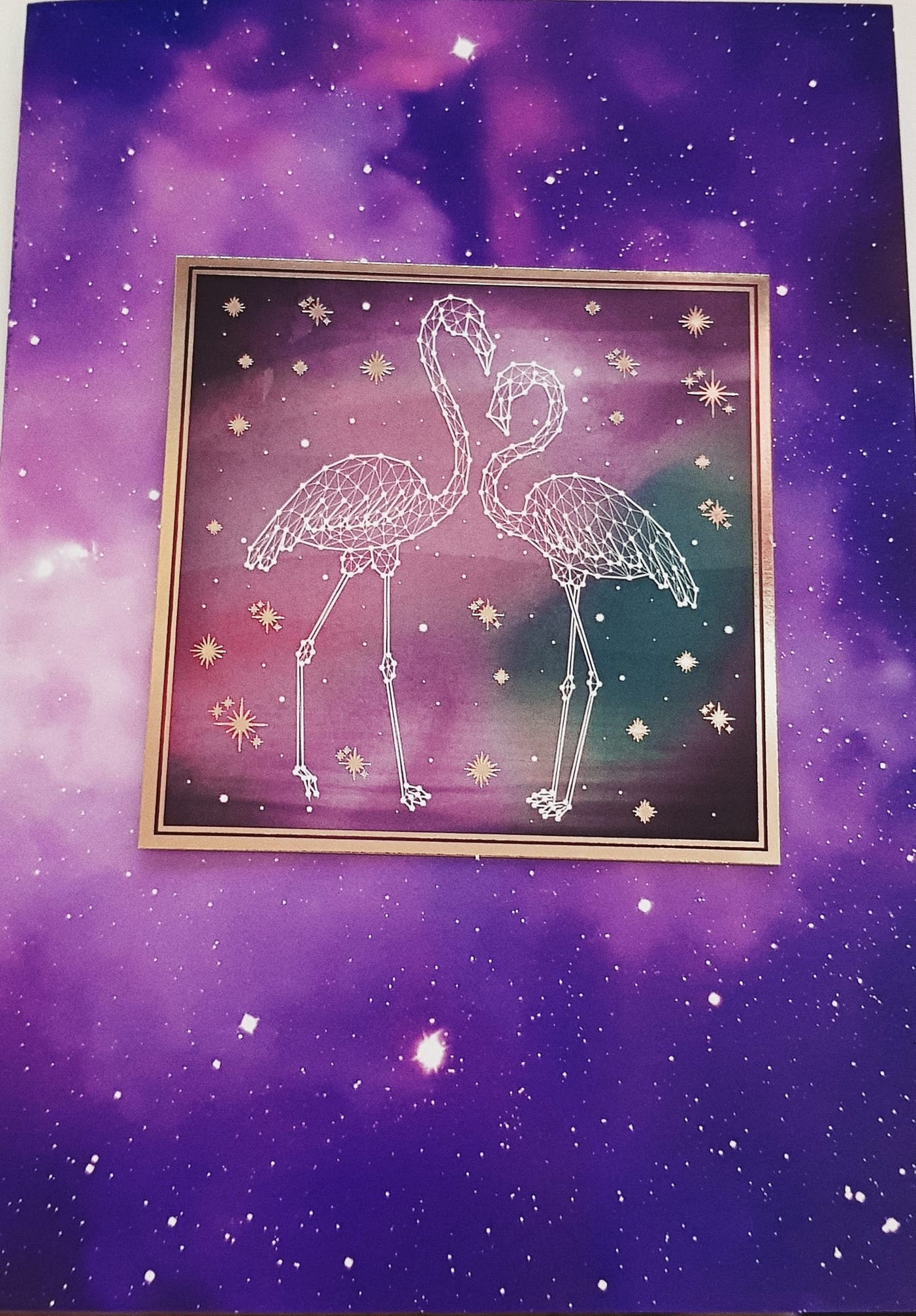 What can we say about the "Galaxy" collection? We've never chosen standard wrapping paper for our gift wrapping service - and this is certainly anything but standard! Each sheet of wrap has a different design, all revolving around the same theme, from an actual shot of the Milky Way to Deep Space. The paper itself is a very hardy 120gsm, so will not split at the corners - even in transit.
We also include a handmade, white gift tag with a little matching art at the ends which is attached by shiny silver elastic just to finish off the theme nicely. 
Click here to visit Hunky Dory Crafts
Click here to visit Ella and Viv Paper Company